Tilt Style TV Wall Mount

Compatible with displays 50"-85" and up to 180lbs
Compatible with VESA Patterns between: 200x200 to 800x400
Suited for both Flat and Curved LED, LCD and Plasma displays
Supports OLED style displays
Sits just 2.3" from the wall
Tilts from -15° to 10°
Unique TouchTilt Technology offers tool-less adjustment
Anti-Theft Locking Bar compatible with most padlocks
Audible Secure Locking Brackets
Post-Installation Level Adjustment
Fully assembled and ready to install
Manufacturer's Limited Lifetime Warranty
---
Large Premium Tilt TV Wall Mount
AMT8401
---
The AMT8401 is an ultra-low profile, tilt mount that can support most 50-85" screens weighing up to 180lbs. For guaranteed compatibility cross compare your VESA pattern with the one found here. If these two numbers match or if your VESA pattern falls between them, you are ready to rock.
Many features await within the AMT8401. From a fully assembled, open back wall plate that allows for easy cable management, to post-installation leveling that makes tweaking a breeze, to a quick release device that allow you to remove your screen in an instant, the AMT8401 has it all. For added security, the AMT8401 comes complete with an anti-theft locking bar compatible with most padlocks.
The AMT8401 is made for a higher viewing angle or an area where screen angling is needed. The AMT8401 has a slim depth profile, placing your screen just 2.3" from the wall and our unique TouchTilt technology provides a tool-less adjustment range between 10° and -15°.
Our products are stress and pressure tested with 4 times their recommended weight limits, and include a fully illustrated installation manual and multiple screw sizes for maximum compatibility
Don't feel like it's a match? Take a look at the other monsters in our cage, we promise that one of them will work for you.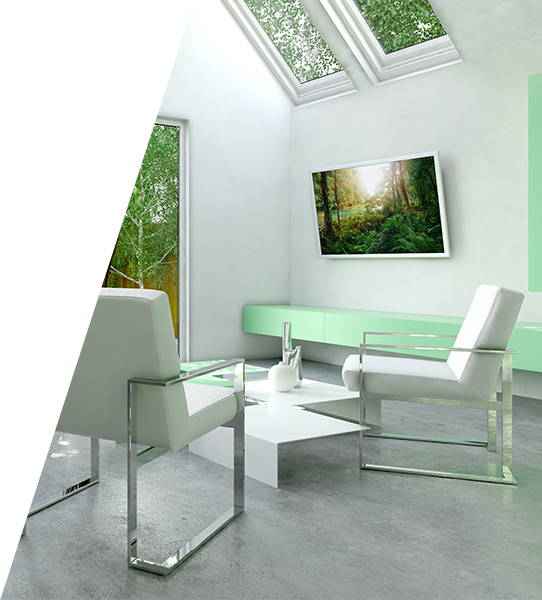 Product Documents and
Information
---
Tilt Style TV Wall Mount
Compatible with displays 50"-85" and up to 180lbs
Compatible with VESA Patterns between: 200x200 to 800x400
Suited for both Flat and Curved LED, LCD and Plasma displays
Supports OLED style displays
Sits just 2.3" from the wall
Tilts from -15° to 10°
Unique TouchTilt Technology offers tool-less adjustment
Anti-Theft Locking Bar compatible with most padlocks
Audible Secure Locking Brackets
Post-Installation Level Adjustment
Fully assembled and ready to install
Manufacturer's Limited Lifetime Warranty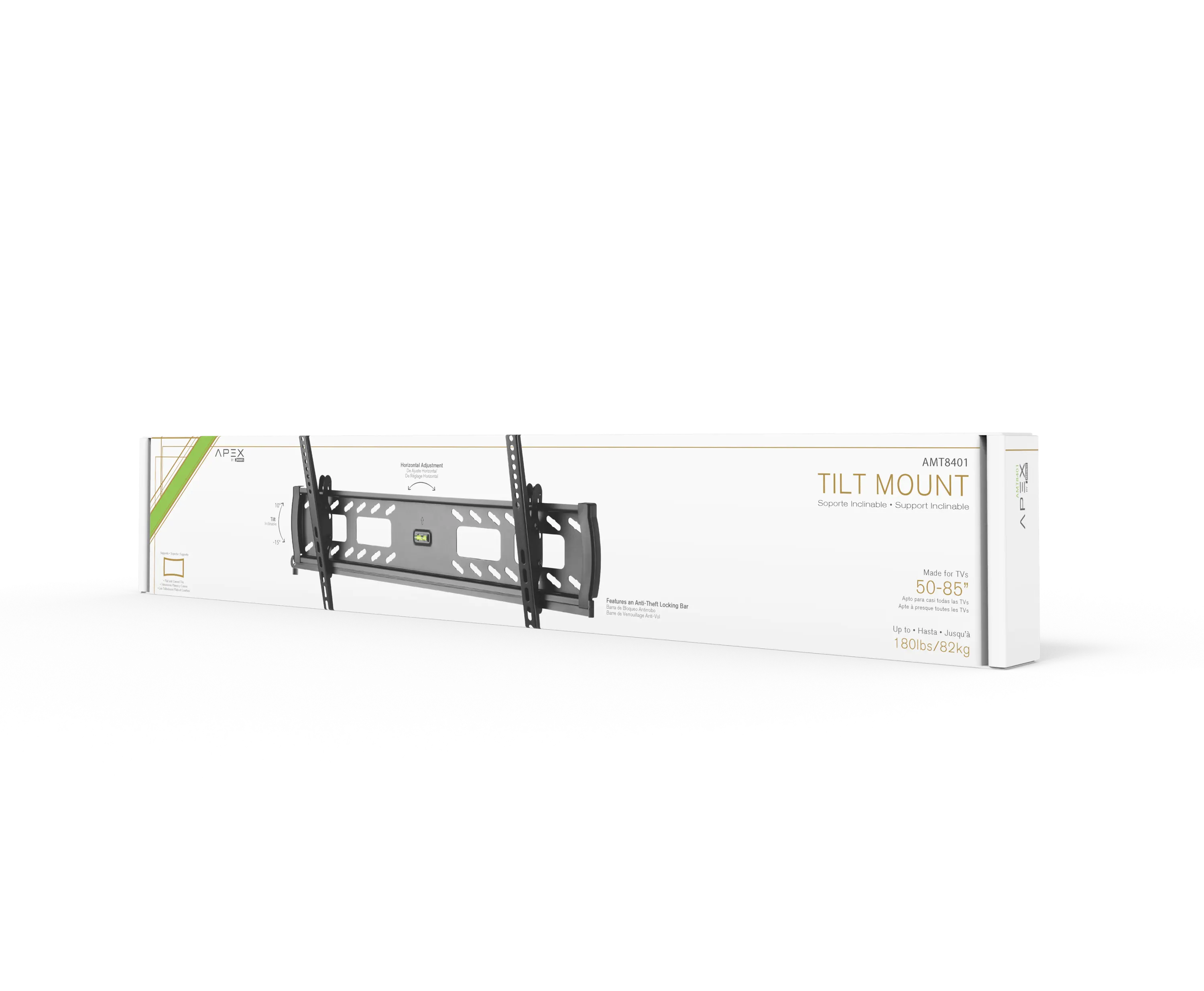 Instructional and Feature Videos