Free up your desk space and get a more comfortable working environment. Our comfortable and flexible Electric Sit-Stand Desk will allow you to be more active and productive.
Not only that...
Because prolonged sitting or being in a static position all day could result in experiencing strain on the neck, herniated disc, muscle degeneration, and weakened bones. And if you're likely one who's stuck on a desk the whole day, these could have a major impact on your health. Having a sit-standing desk on your workstation could help you prevent this from happening, reduce physical stress, keep you to be more active at work, and increase your productivity.
Our new Electric Standing Desk by PROMOUNTS features an easy to control button to meet your sit or standing needs. With a touch of a button, your adjustable height desk can be modified from 39"-59" within seconds! With easy programmable presets, you can easily save your seated or standing heights. Plus, enable child lock function to prevent accidental touch. Each desk is designed for superior stability featuring t-style legs which hold up to 176lbs.
Standing desks or height adjustable desks provide lots of health benefits, including weight loss, reduced back pain, improved mental health, lower blood sugar, lower cholesterol, and greater life expectancy! Designed in a way to help you be more comfortable working whether you're standing or sitting. It is already scientifically proven to help you get in the mood, reduce depression, fatigue and tension while increasing your productivity at work
At a low cost, our Electric Standing Desk is the best investment for a healthy lifestyle and a more productive workspace. Never have to worry about fatigue and feeling pain as a result of sitting or standing too long. You can be more active, be more focused, enjoy work, and get to be more productive.
Modern Electric Sit-Stand Desk

Suggest Tabletop Size:

(

47"-66"

)

x

(

23"-31"

)

Easy to control button panel

T-style legs for superior stability

Office or Home Desk

Adjustable heights

Magnetic

Height range: 39"-59"

Easy to install, all hardware included

Power plug included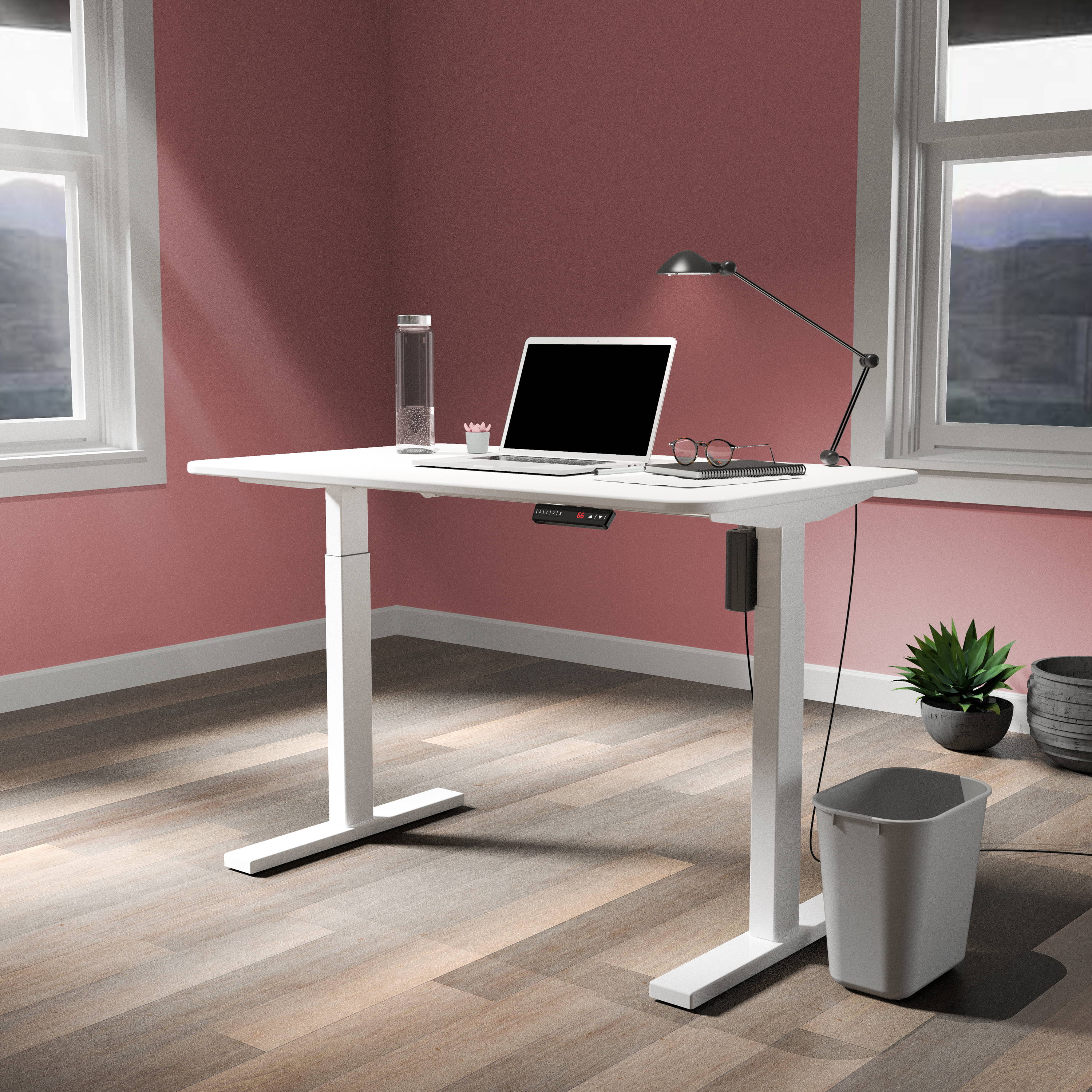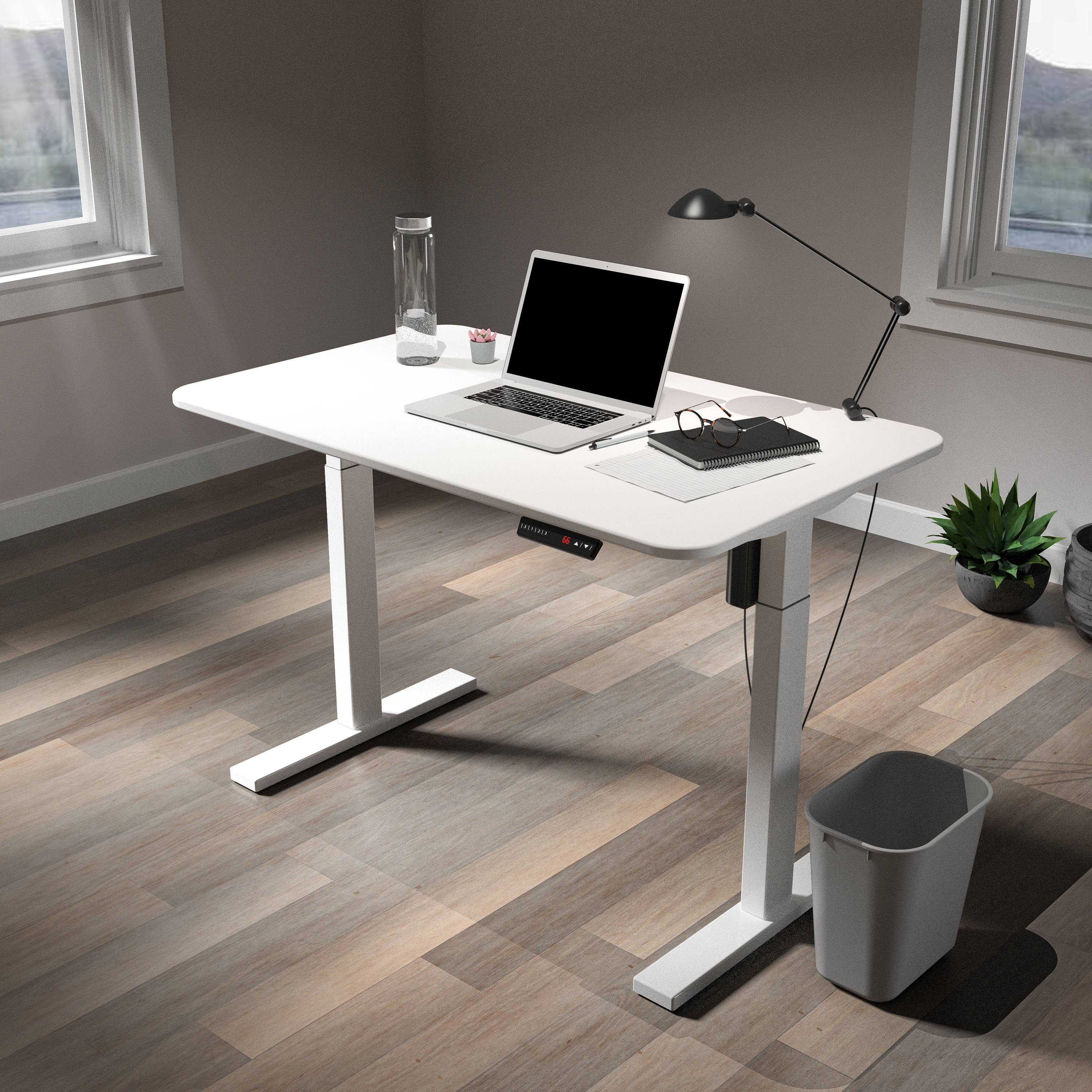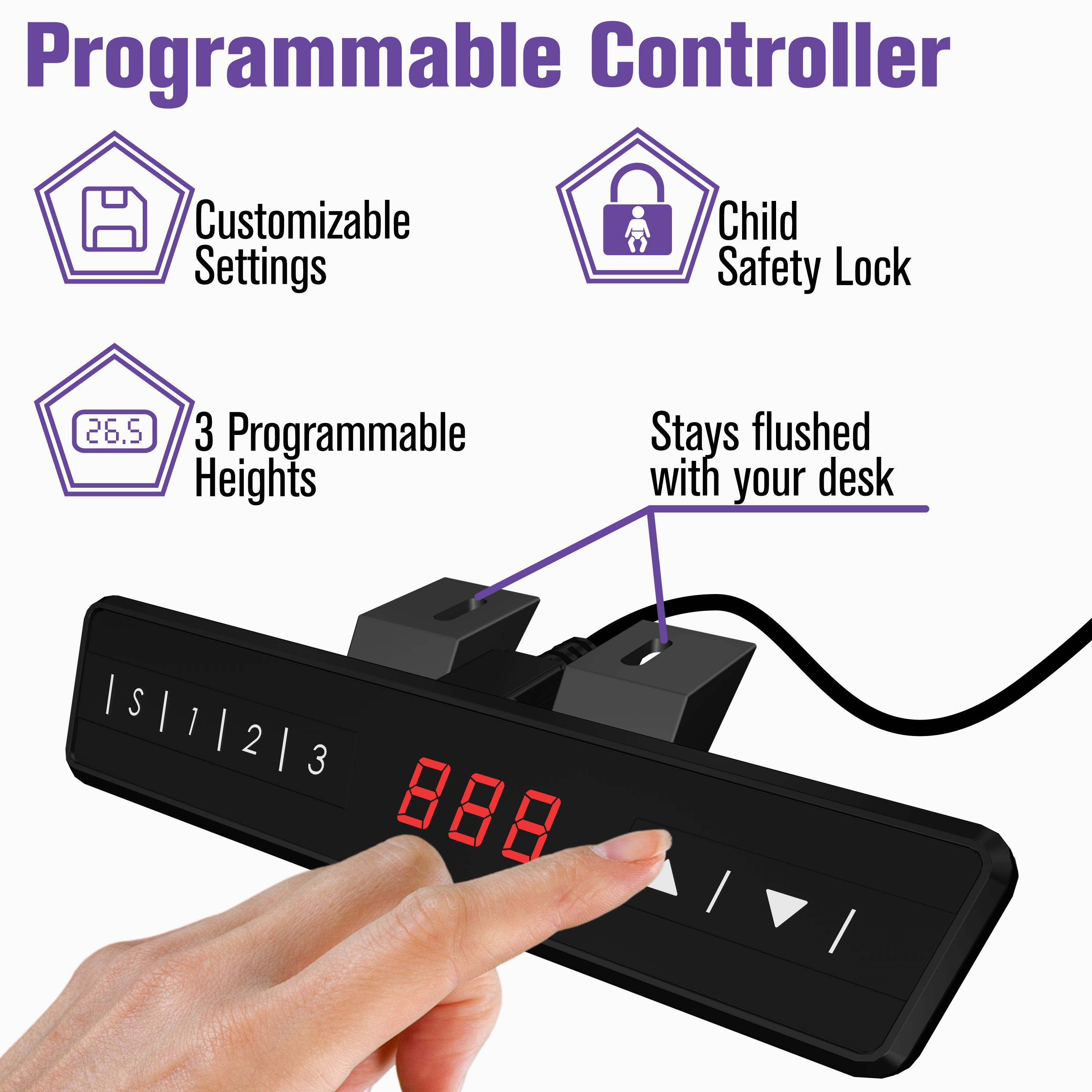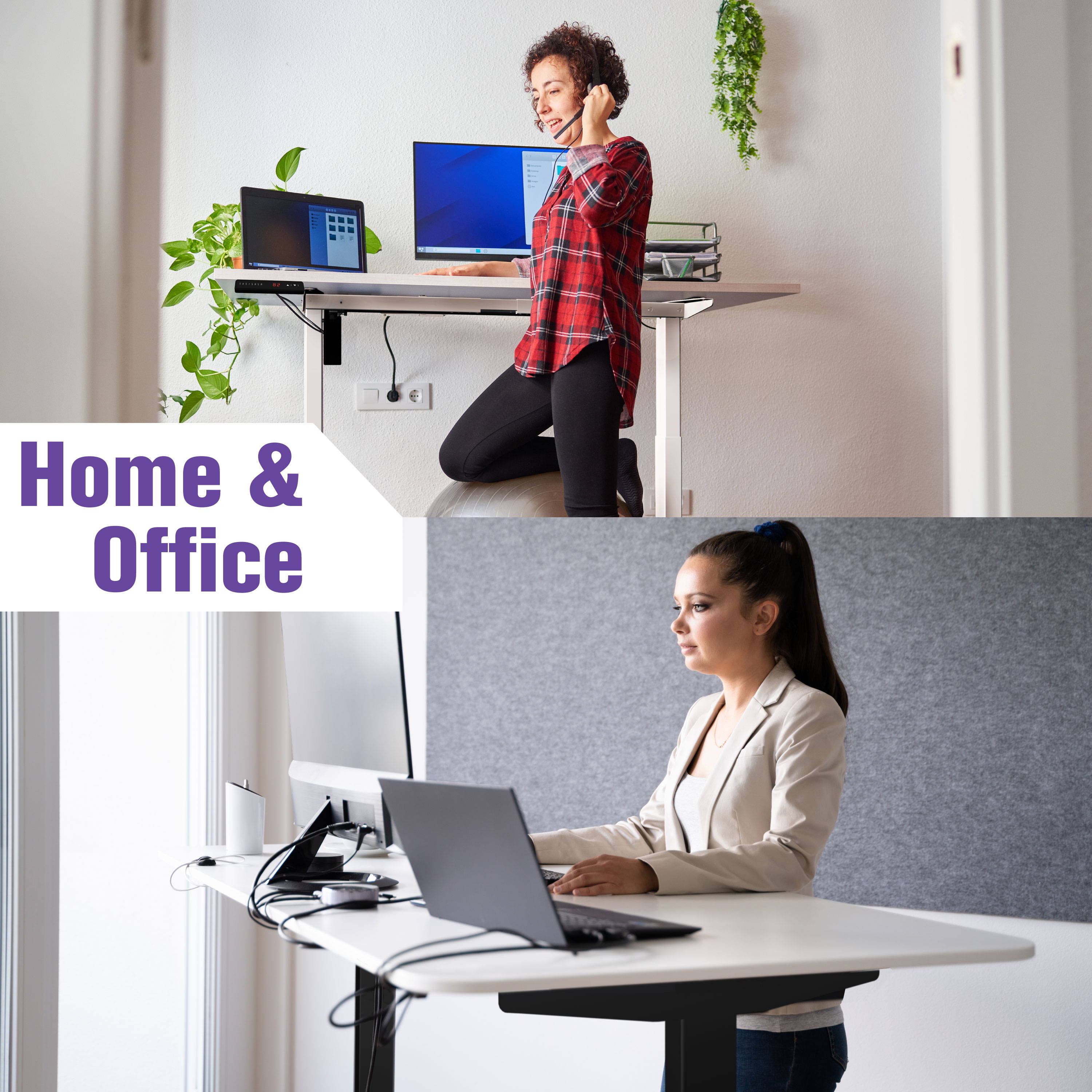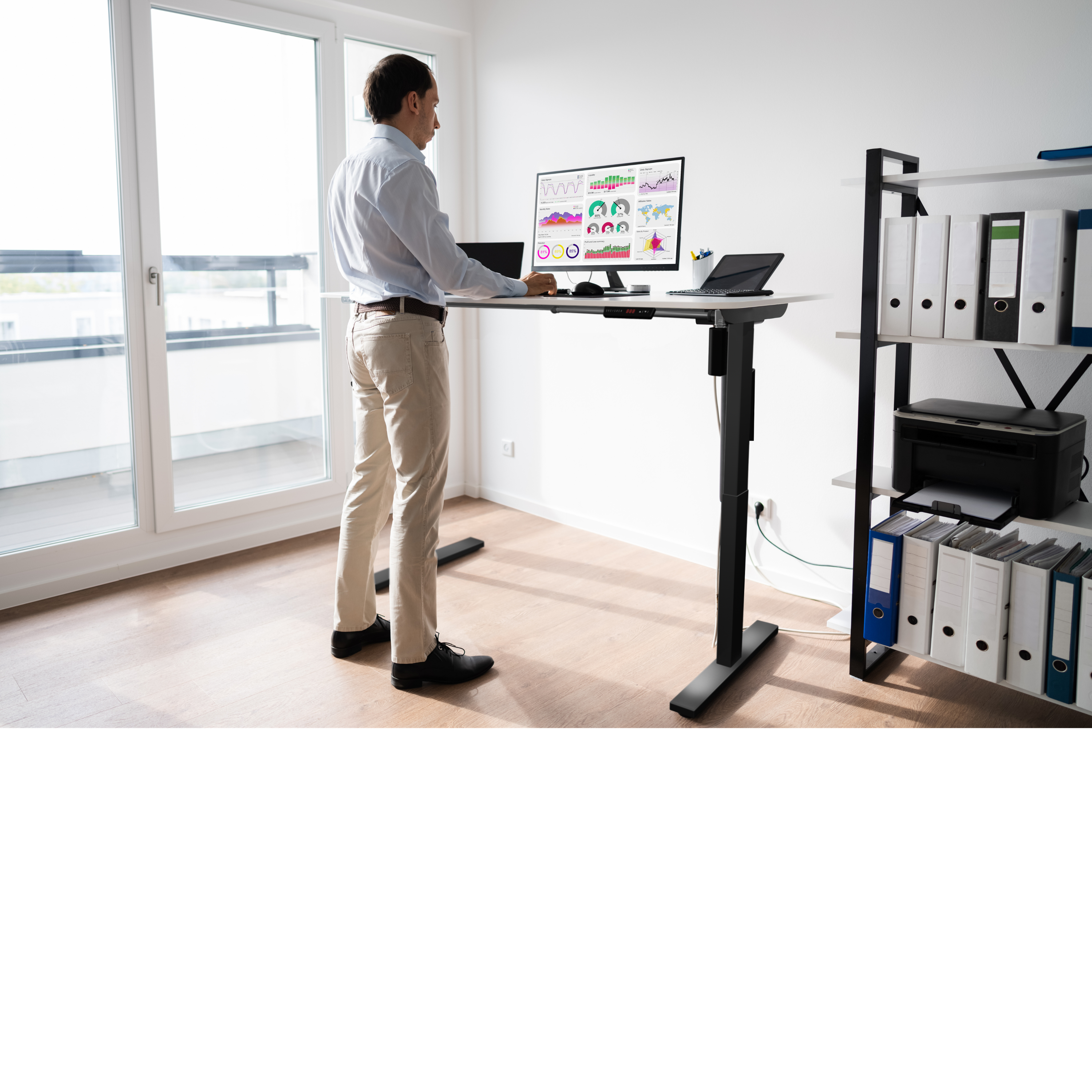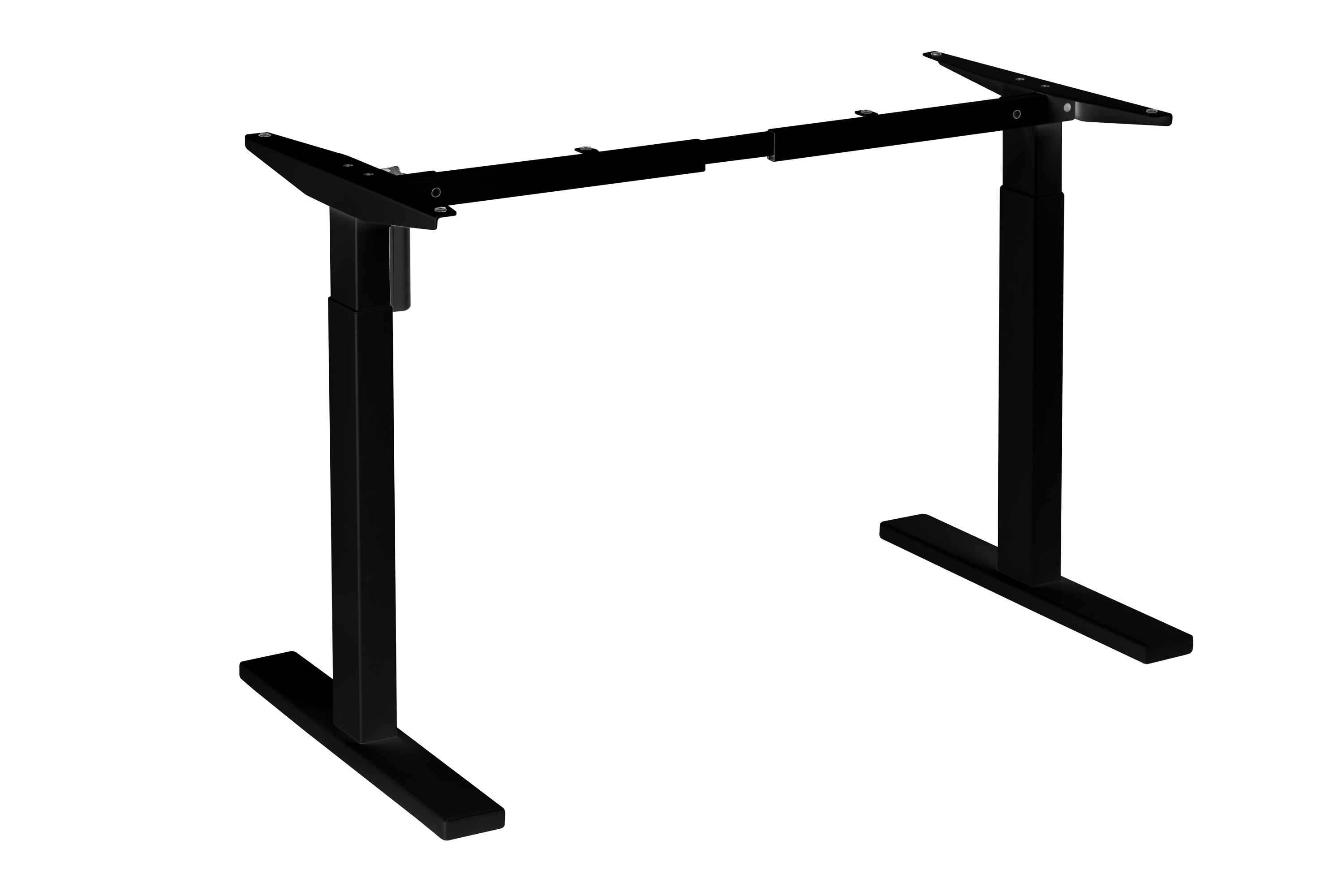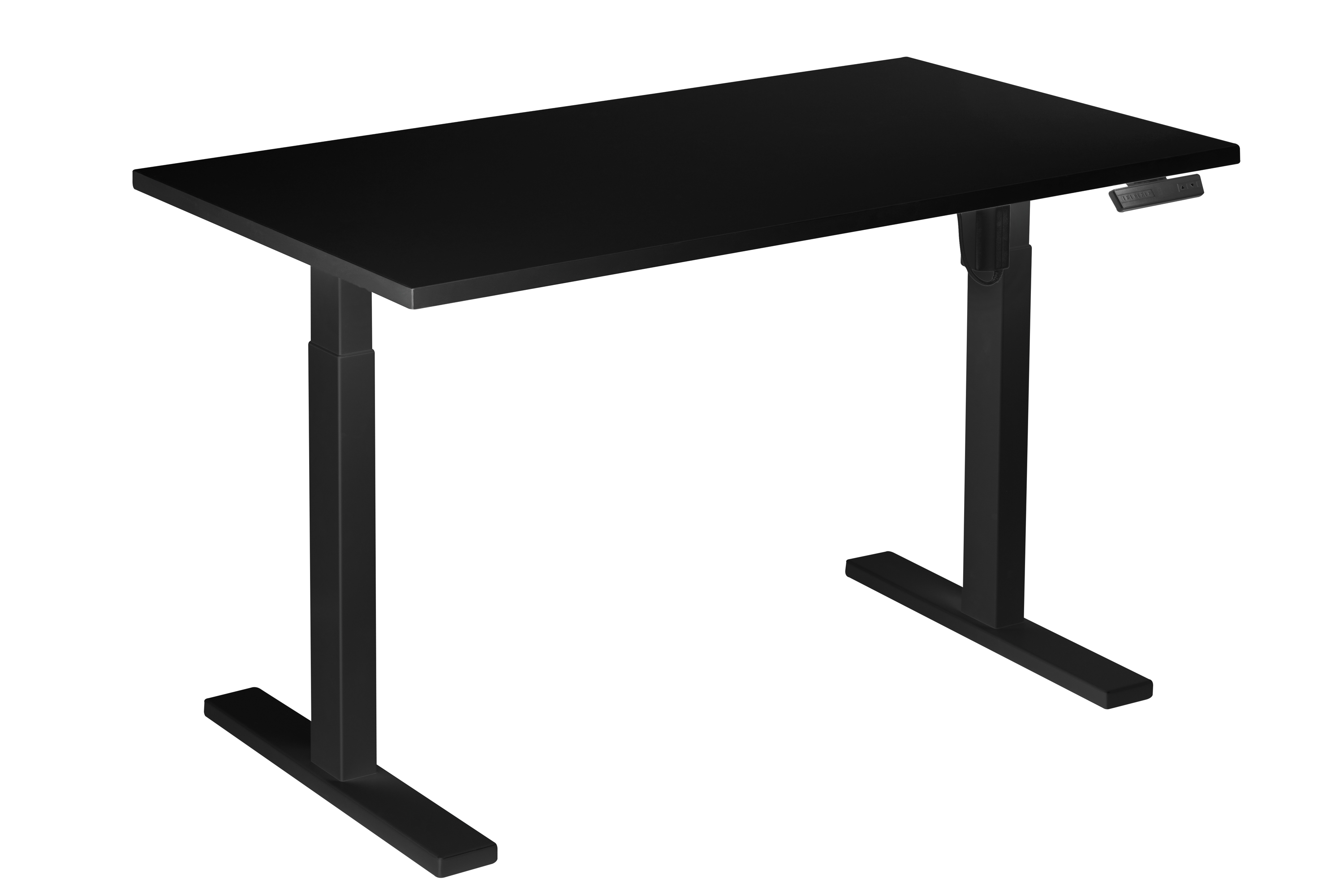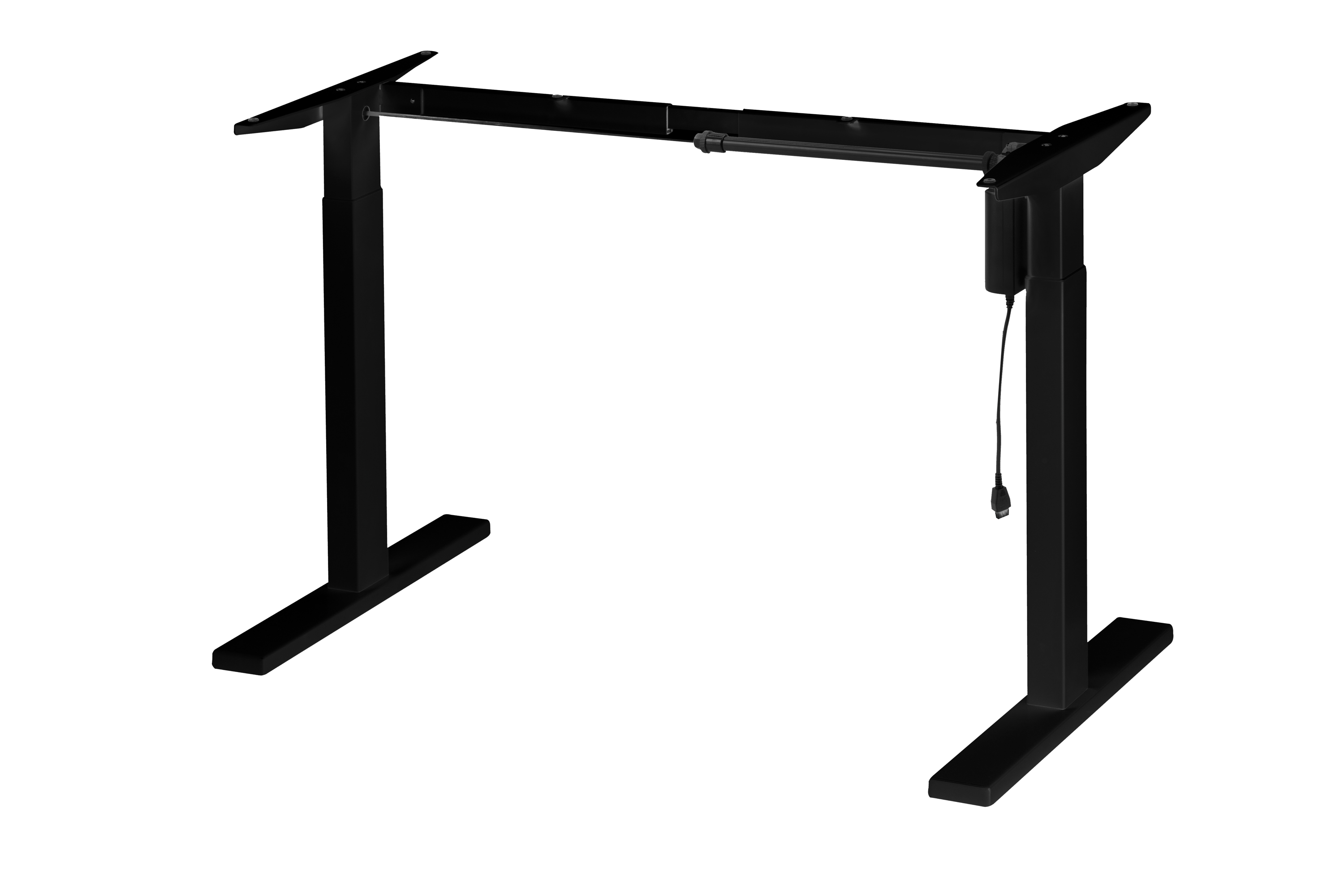 Is this electric sit-stand disk sturdy?

Yes. The disk is solid. No experience of wobbling. And the up and down feature is great and easy.
Does this work for people who are 5'3 tall?
Yes! It works for most height. Totally adjustable from the lowest setting to any height to stand at.
Can this desk be able to hold a 34 inch monitor with mouse and keyboard?
Is there any other available color to choose from?

Aside from variations of Black and White, there is none for now.
Click the button below to view / download files.