Are you always up doing presentations or want to move your tv around whenever needed? The sturdy AFCS6401 Mobile TV Floor Stand will definitely help you to easily discuss your ideas on powerful presentations. But as much as it helps you get to express, this is also your best companion on a family movie night and roll anywhere in the house that would give you the best tv viewing experience. With its clean internal cord management, you will be able to walk it around the room with ease.
Avoid holes in your walls and use a movable TV stand today. The AFCS6401 Mobile TV Floor Stand is the perfect rolling TV stand for the office, boardroom, school, or home and anywhere you need a screen.
A portable TV stand that universally fits most 32″ to 70″ displays. This mobile TV stand supports LCD, LED, or OLED TVs up to 88lbs. The AFCS6401 Mobile TV Floor Stand's mount is compatible with VESA patterns with a range of 200mm x 200mm up to 600mm x 400mm. 
Display and view information and notifications with this black tv stand with mount in any place such as your home, restaurant, tradeshow, and more. The AFCS6401 has is engineered with a low-profile design and flexible ± 35° swivel range mount to enhance you and your audiences' viewing experience.
Designed with cable management, the display cart on wheels hides cable and cords to prevent distractions on presenting your information. Portable and beautiful, the TV cart is finished with an elegant glossy glass base that adds a modern touch.
Designed to move in any room with ease, the portable TV cart is engineered with heavy-duty casters, allowing for smooth mobility in any type of flooring.
Included with the TV cart with wheels are safety features locking bolts to keep your TV in place to prevent accidental shifting.  
Put together an easy to assemble mobile TV floor stand today that you can easily move around while watching your favorite tv shows. The AFCS6401 Mobile TV Floor Stand is a heavily built tv stand made from high quality materials with excellent tv bracket design. A super strong and stable tv rolling stand perfect for unplanned presentations and binge watching.
Start rolling with the AFCS6401. Included in the packaging are easy-to-follow instructions and hardware to get you set up in no time!  
Fits most TV's 32"-70" in size and up to 88lbs

Works with VESA patterns between 200x220-600x400

Low profile design with a flexible ± 35° swivel range mount

Built-in cable management system to hide cords and cables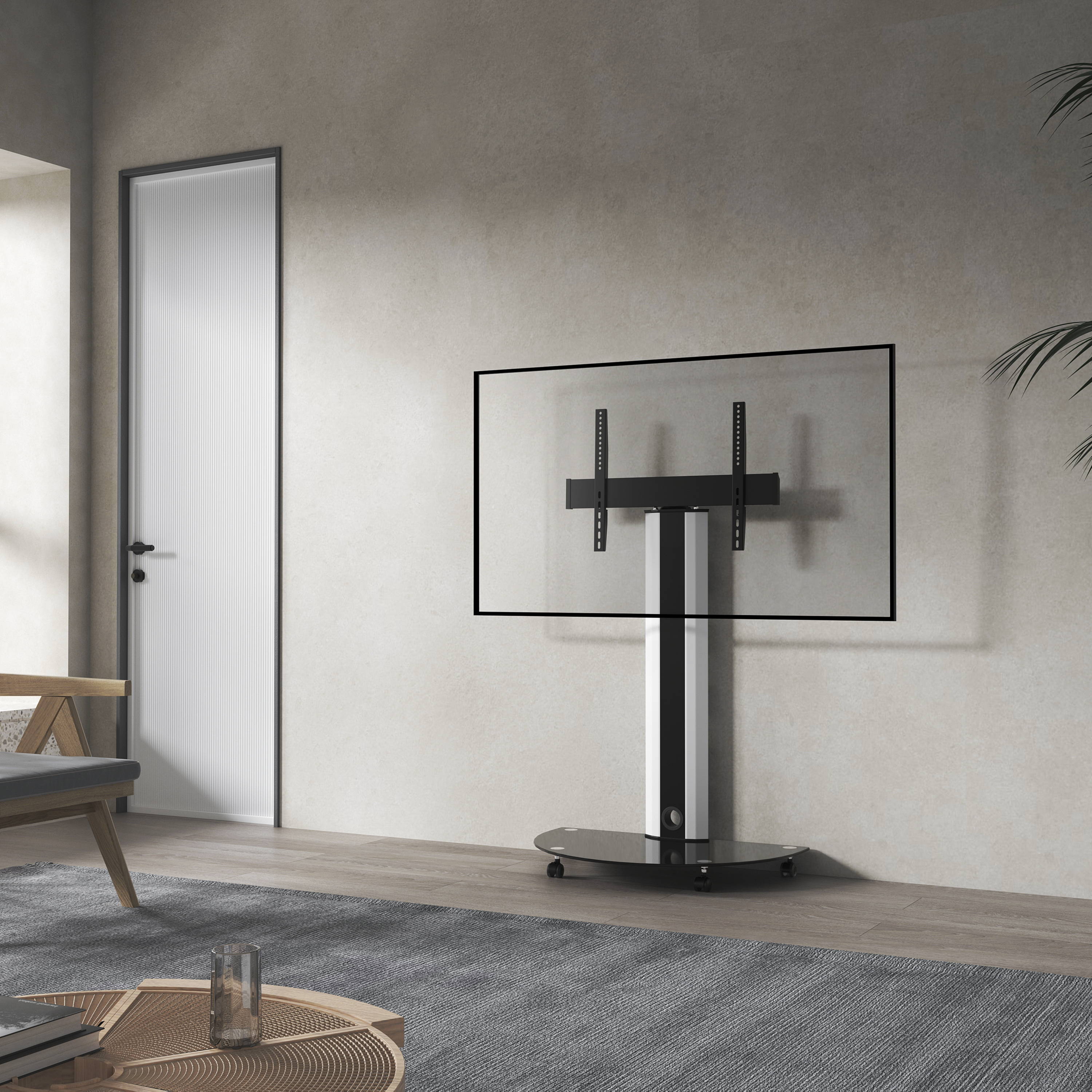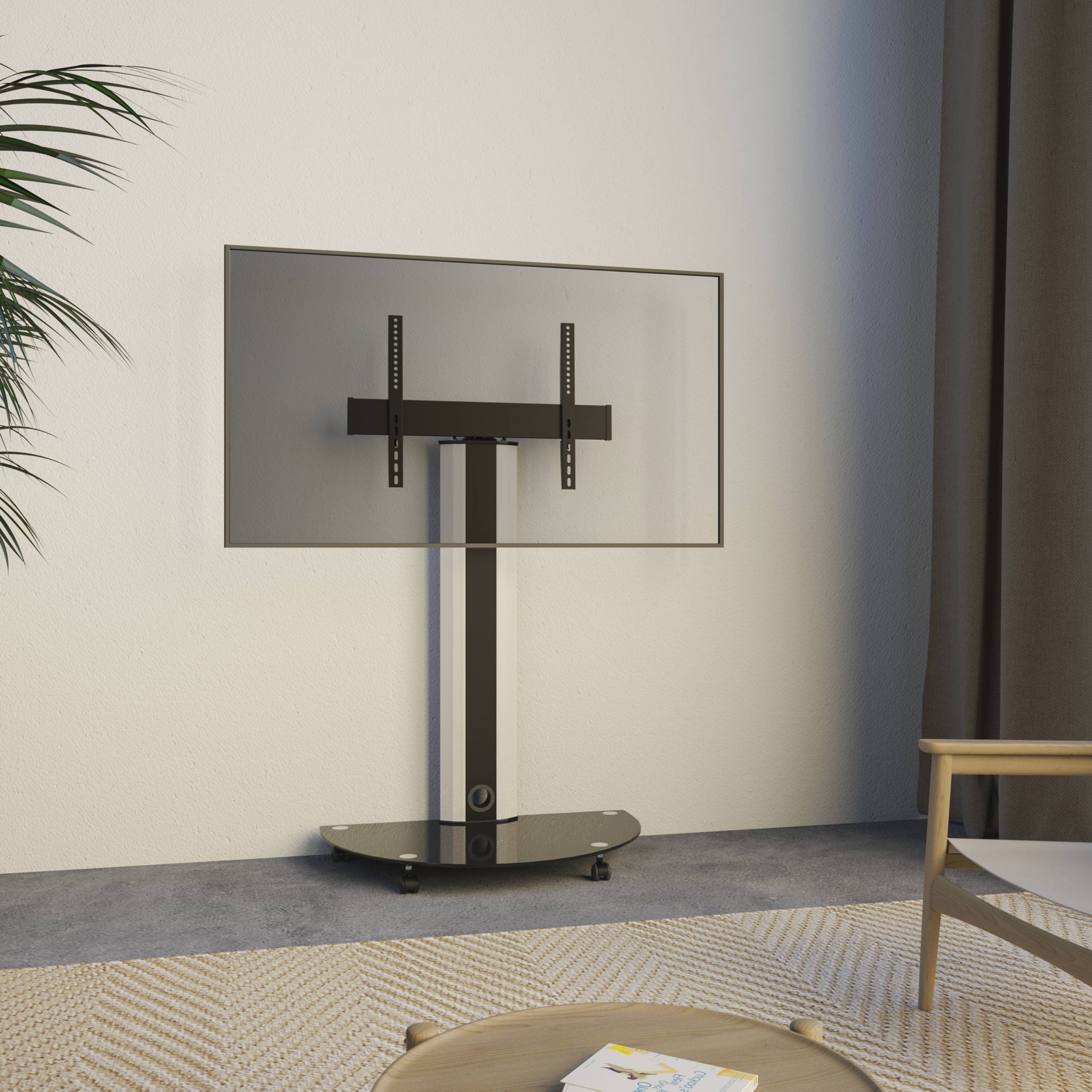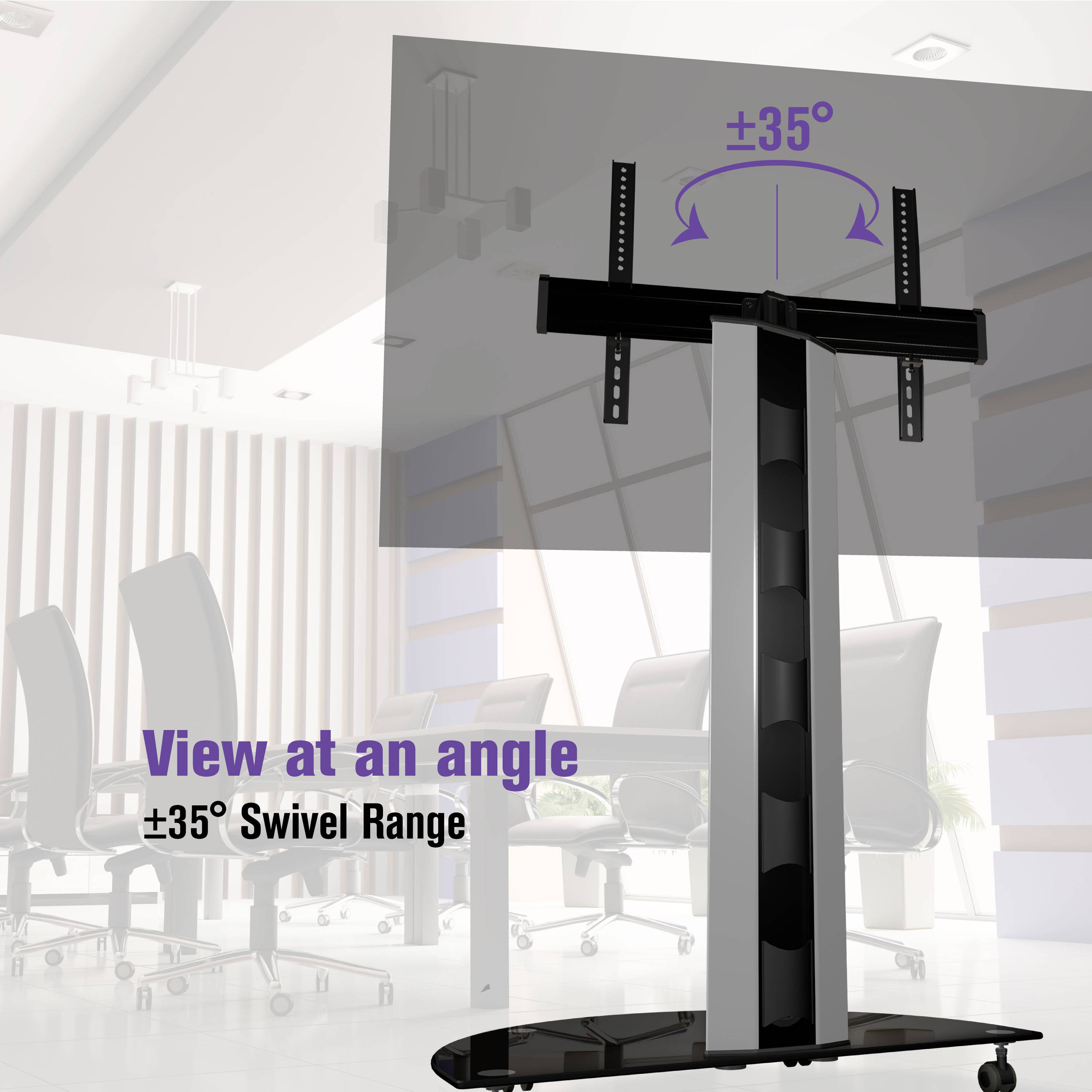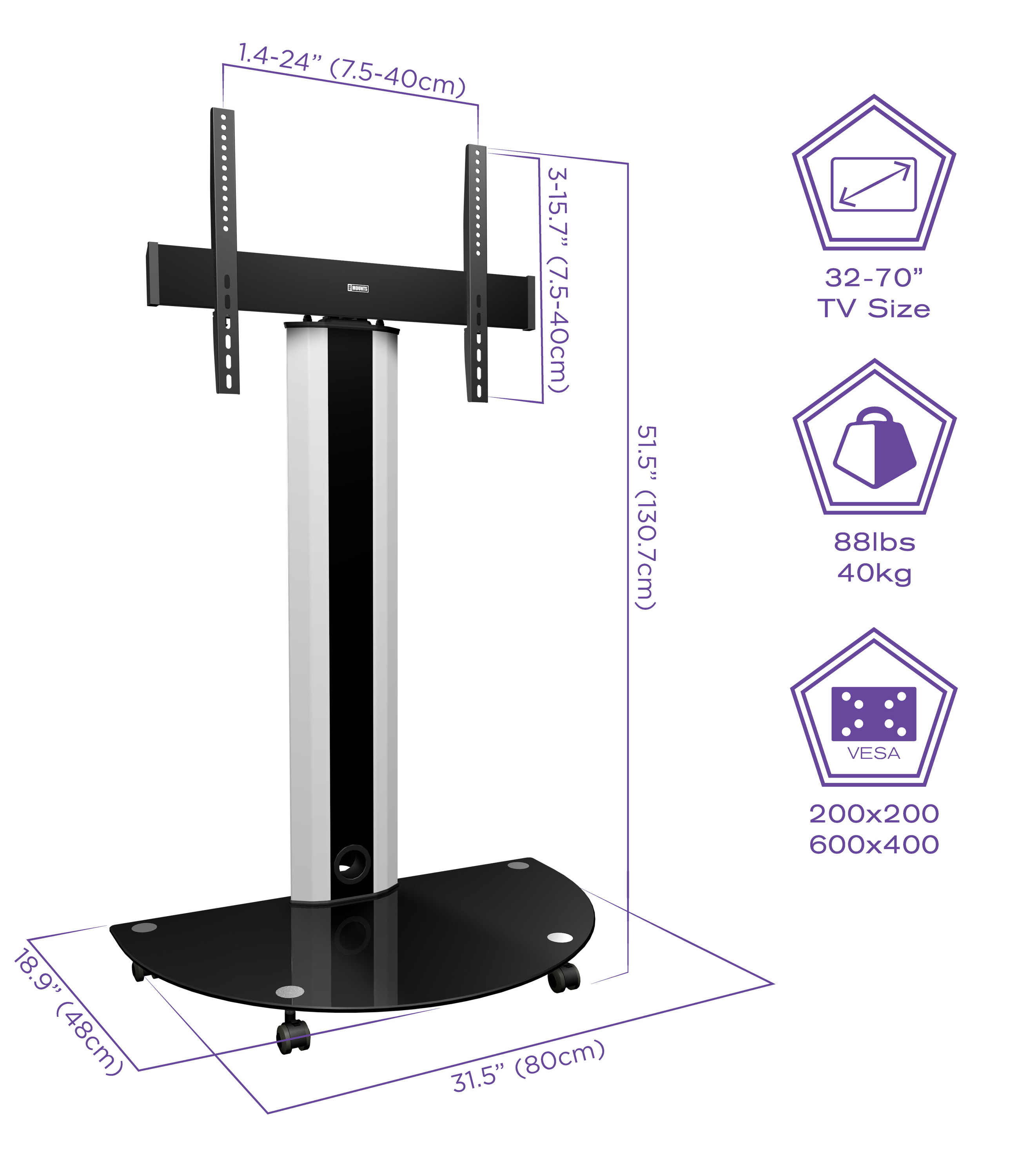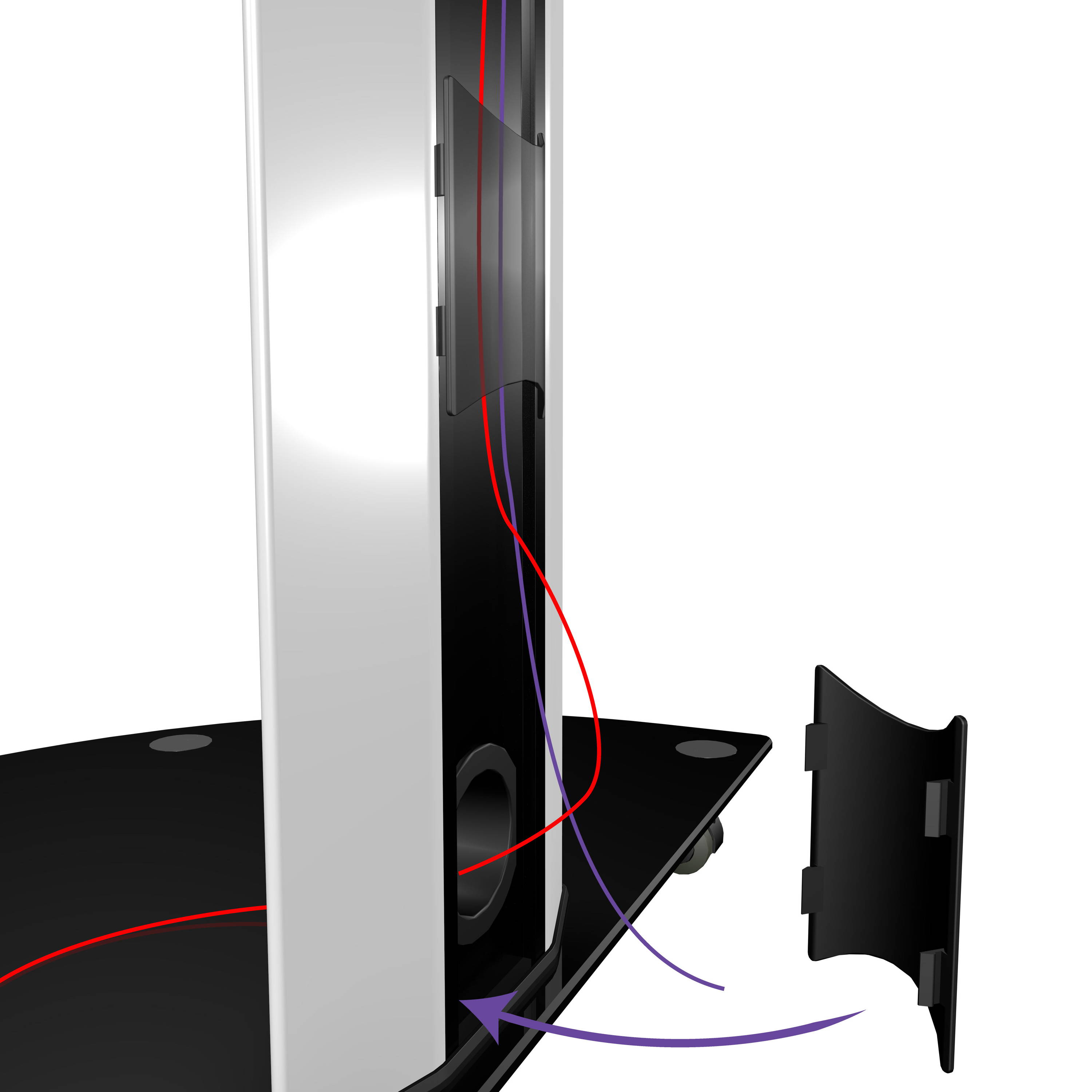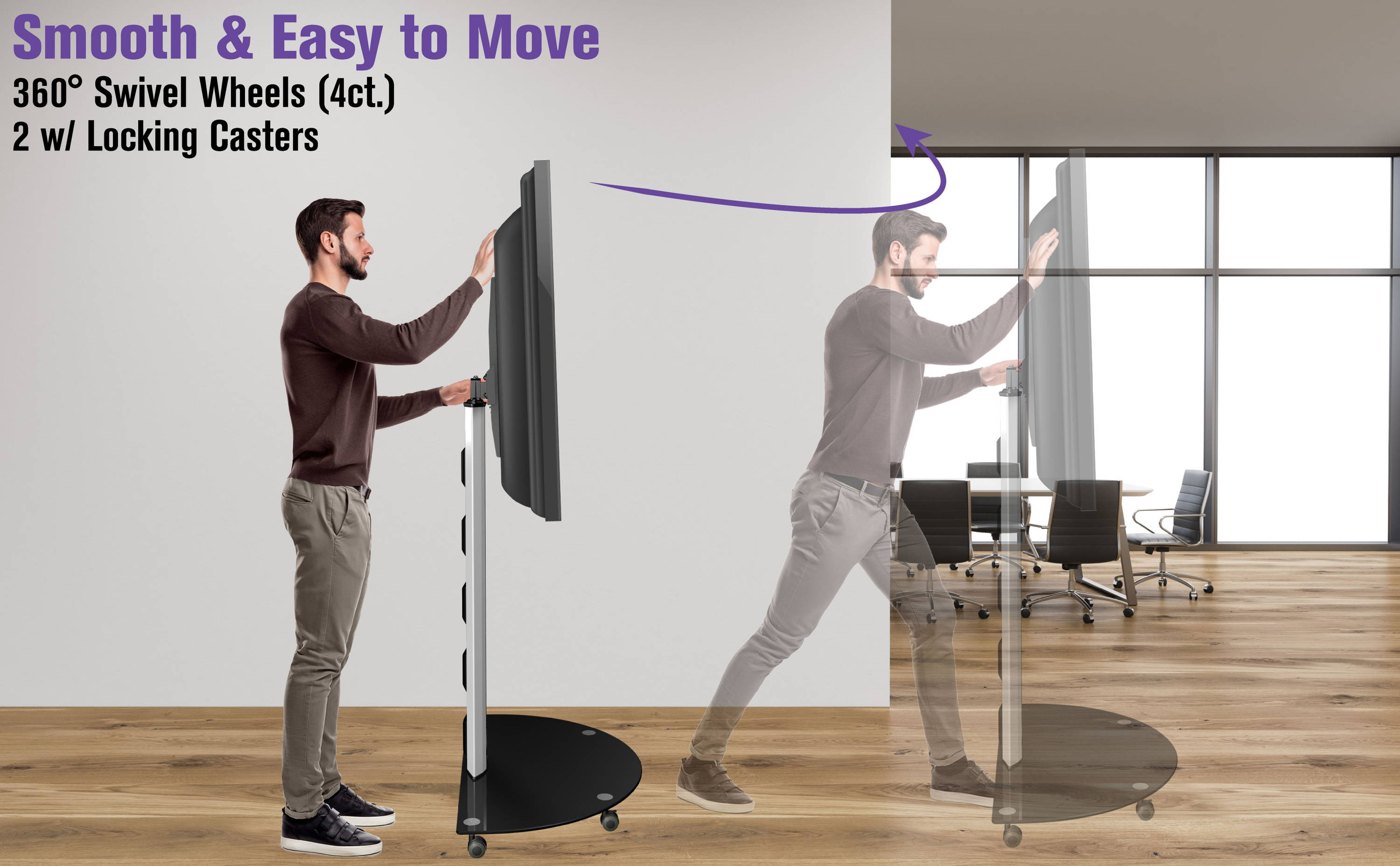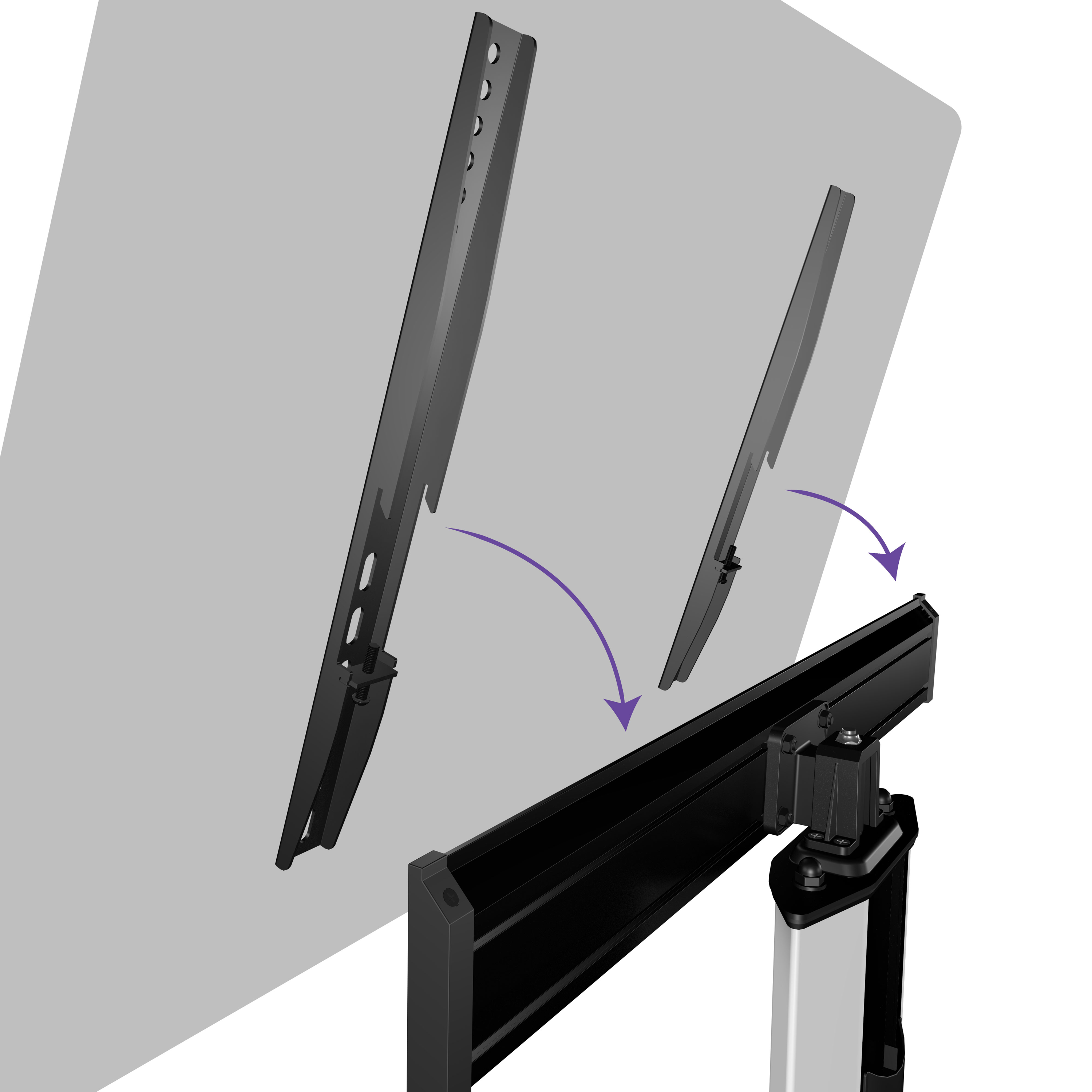 Does it hide the cords in the back?

Yes, cords can be neatly hidden in the back so you don't need to worry about messy dangling cords while moving your tv around.

No. it can't. But it can be swiveled around at ranges +15°~-15°.
Does this fit for vesa size 600x400?

Yes. And for most VESA sizes too.
Does this mobile tv stand sturdy enough to be able to hold a 42" tv?

Yes. It's a perfect fit for 32" to 70" television.

Click the button below to view / download files.


---